Welcome to
Holy Spirit Catholic School
With Christ as our model, the mission of Holy Spirit Catholic School is to help our students to become self-disciplined, independent, lifelong learners who integrate the Gospel message into their lives in order that they may live fully in the rapidly changing, complex society.
Students, staff, administration and parish of Holy Spirit wish to welcome you to our school. We hope you enjoy exploring our educational and community experiences with us. We invite you to feel at home in the many programs and activities at Holy Spirit School.
School is now in session.
Doors open at 7:30am and classes begin promptly at 7:45am

News and Information
Thanksgiving Break: Wednesday, November 21 - Sunday, November 26
Classes resume on Monday, November 27.



2017-2018 School Calendar is posted here
Click below to read an overview of Holy Spirit's

UPDATED FAMILY SERVICE HOUR and FUNDRAISING REQUIREMENTS
2017-2018 Confirmation Information



Virtus.org -- Schedule your Protecting God's Children session

NOW, you can LIKE us on Facebook!
AR Book Finder
Need to know if your book has an AR Quiz or find its level? Click the icon below.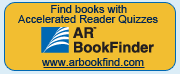 What are YOU eating?
Is your snack a "Smart Snack"? Use this calculator to find out for sure.


Annual Fund Drive

Click below to make a donation via PayPal.
Quick Links

Homework Hotline

Current Lunch Calendar

STEP Orders-On-line
Preschool

Annual Fund

Order MarketDay

Box Tops for Education

Holy Spirit Catholic School
General Information
As of October 31, 2017,
Holy Spirit School has 265 students enrolled in Kindergarten through Grade 8 and 24 students enrolled in preschool.