Welcome to
Holy Spirit Catholic School
With Christ as our model, the mission of Holy Spirit Catholic School is to help our students to become self-disciplined, independent, lifelong learners who integrate the Gospel message into their lives in order that they may live fully in the rapidly changing, complex society. The students, staff, administration and parish of Holy Spirit wish to welcome you to our school. We hope you enjoy exploring our educational and community experiences with us. We invite you to feel at home in the many programs and activities at Holy Spirit School.



SUMMER OFFICE HOURS:
June 4 - June 29 -- 9:00am - 2:00pm
July 2 - July 31 -- CLOSED
August 1 - August 17 - 9:00am - 2:00pm

2018 Summer Enrichment Forms - Click Here

2018-2019 School Supply Lists - Click Here







Spread the Word: Kids Eat Free This Summer!
This summer, the Ohio Department of Education is sponsoring the Summer Food Service Program, providing children with free, healthy meals.

It's easy to participate and no sign up is required. Simply call 1-866-3-HUNGRY (1-866-348-6479), visit education.ohio.gov/KidsE at or use the Department's mobile app for meal times and locations (coming soon to the app). The Ohio Department of Education Mobile App is available free of charge in the Apple App Store and the Google Play Store, search Ohio Department of Education.

The Summer Food Service Program ensures children ages 18 and under continue to receive nutritious meals during the summer break from school, when they do not have access to school breakfasts or lunches. Children with disabilities and approved individualized education programs may participate through age 21.

2018 Volleyball Registration is open until July 30
$75 per athlete (financial aid is available)
Please click access Parent Consent Forms.

2018 HOLY SPIRIT FESTIVAL AND HOMECOMING
Thursday, August 9 through Saturday, August 11
Thursday - 6:00pm - 11:00pm
Friday - 6:00pm - 12:00am
Saturday - 5:00pm - 12:00am


We apologize, but Holy Spirit School is NOT accepting new registrations for
2018-2019 school year at this time.



Visit www.Virtus.org to schedule your Protecting God's Children session

NOW, you can LIKE us on Facebook! Visit Holy Spirit Catholic School.

Holy Spirit School's Wellness Policy is posted here

2017-2018 School Calendar is posted here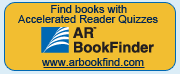 AR Book Finder
Need to know if your book has an AR Quiz or find its level?


Is your snack a "Smart Snack"? Use this calculator to find out for sure.



Annual Fund Drive

Click below to make a donation via PayPal.

Quick Links

Homework Hotline

Current Lunch Calendar

STEP Orders-On-line
Preschool

Annual Fund

Order MarketDay

Box Tops for Education

Holy Spirit Catholic School
General Information
As of October 31, 2017,
Holy Spirit School has 265 students enrolled in Kindergarten through Grade 8 and 24 students enrolled in preschool.